Please note: This year all summer reading books will be available for check out on Library Kindles.
Every Day by David Levithan
Every morning A wakes in a different person's body, in a different person's life, learning over the years to never get too attached, until he wakes up in the body of Justin and falls in love with Justin's girlfriend, Rhiannon.
Request Book
Request Audiobook
Request E-Book or E-Audiobook
A Tree Grows in Brooklyn by Betty Smith
The beloved American classic about a young girl's coming-of-age at the turn of the century. It is the story of young, sensitive, and idealistic Francie Nolan and her bittersweet formative years in the slums of Williamsburg.
Request Book
Request Audiobook
Request E-Book
The Book Thief by Markus Zusak
Trying to make sense of the horrors of World War II, Death relates the story of Liesel–a young German girl whose book-stealing and story-telling talents help sustain her family and the Jewish man they are hiding, as well as their neighbors.
Request Book
Request Audiobook
Request E-Book or E-Audiobook
Interdisciplinary English 10 Honors
The Red Bandanna by Tom Rinaldi
One Sunday morning before church, when Welles Crowther was a young boy, his father gave him a red handkerchief for his back pocket. Welles kept it with him that day, and just about every day to come; it became a fixture and his signature. Welles became a volunteer with the local fire department in New York. When the Twin Towers fell, Welles's parents had no idea what happened to him. In the unbearable days that followed, they came to accept that he would never come home. But the mystery of his final hours persisted. Eight months after the attacks, however, Welles's mother read a news account from several survivors, badly hurt on the 78th floor of the South Tower, who said they and others had been led to safety by a stranger, carrying a woman on his back, down nearly twenty flights of stairs. After leading them down, the young man turned around. "I'm going back up, " was all he said. The survivors didn't know his name, but despite the smoke and panic, one of them remembered a single detail clearly: the man was wearing a red bandanna.
Request Book
Request Audiobook
The Kite Runner by Khaled Hosseini
An epic tale of fathers and sons, of friendship and betrayal, that takes us from Afghanistan in the final days of the monarchy to the atrocities of the present day. The unforgettable, heartbreaking story of the unlikely friendship between a wealthy Afghan youth and the son of his father's servant, The Kite Runner is a beautifully crafted novel set in a country that is in the process of being destroyed. It is about the power of reading, the price of betrayal, and the possibility of redemption. It is also about the power of fathers over sons: their love, their sacrifices, and their lies.
Request Book
Request Audiobook
Request E-Book or E-Audiobook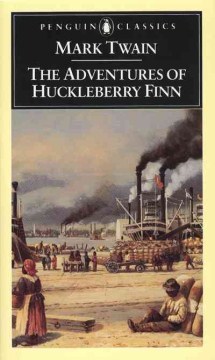 The Adventures of Huckleberry Finn by Mark Twain
Mark Twain's classic novel, The Adventures of Huckleberry Finn, tells the story of a teenaged misfit who finds himself floating on a raft down the Mississippi River with an escaping slave, Jim. In the course of their perilous journey, Huck and Jim meet adventure, danger, and a cast of characters who are sometimes menacing and often hilarious.
Request Book
Request Audiobook
Request E-Book or E-Audiobook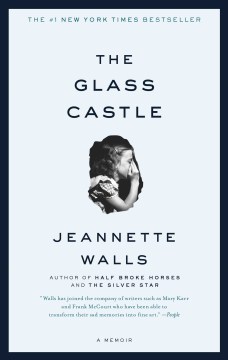 The Glass Castle by Jeannette Walls
In the tradition of Mary Karr's "The Liars' Club" and Rick Bragg's "All Over But the Shouting, " Jeannette Walls has written a stunning and life-affirming memoir about surviving a willfully impoverished, eccentric and severely misguided family. The child of an alcoholic father and an eccentric artist mother discusses her family's nomadic upbringing, during which she and her siblings fended for themselves while their parents outmaneuvered bill collectors and the authorities.
Request Book
Request Audiobook
Request E-Book or E-Audiobook

Thank You for Arguing by Jay Heinrichs
The time-tested secrets taught in this book include Cicero's three-step strategy for moving an audience to action and Honest Abe's shameless trick for lowering an audience's expectations. It's also replete with contemporary techniques such as politicians' use of code language to appeal to specific groups and an eye-opening assortment of persuasive tricks, including the Eddie Haskell Ploy, the Belushi Paradigm, Stalin's Timing Secret, and the Yoda Technique. Whether you're an inveterate lover of language books or just want to win a lot more anger-free arguments on the page, at the podium, or over a beer, Thank You for Arguing is for you. It not only teaches you how to recognize a paralipsis when you hear it, but also how to wield the weapons of persuasion the next time you really, really, want to get your own way.
Request Book
Request Audiobook
Request E-Book or E-Audiobook
AP English Literature & Composition
Please read the following.

How to Read Literature Like a Professor by Thomas C. Foster
Ranging from major themes to literary models, narrative devices and form, Thomas C. Foster provides us with a broad overview of literature—a world where a road leads to a quest, a shared meal may signify a communion, and rain, whether cleansing or destructive, is never just a shower-and shows us how to make our reading experience more enriching, satisfying, and fun.
Request Book
Request E-Book

Pride and Prejudice by Jane Austen
One of the most universally loved and admired English novels, Pride and Prejudice was penned as a popular entertainment. But the consummate artistry of Jane Austen (1775–1817) transformed this effervescent tale of rural romance into a witty, shrewdly observed satire of English country life that is now regarded as one of the principal treasures of English language.
Request Book
Request Audiobook
Request E-Book or E-Audiobook